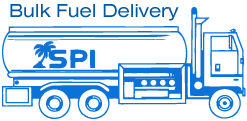 Senter Petroleum, Inc. - Kauai Bulk Fuels
SPI operates a fleet of modern fuel tankers to provide fast and timely delivery of Diesel and Gasoline to Kauai's commercial, farming and industrial users.

Contact Senter Petroleum, Inc.

We appreciate your business and continue to strive to give you the best value and convenience in fuel delivery.

To get in touch with us, please give us a call or fill out the form below. We appreciate your comments and concerns so we can improve our service to you!


Our business office is located
in the Lihue Industrial Park Phase II:
3011 Aukele Street
Lihue HI 96766
USA
Map to our location
Phone:
808-245-1911
Fax:
808-246-0154
Hours:
Monday - Friday 7:00 A.M. to 4:00 P.M.
Closed holidays.