Senter Petroleum is Kauai's largest Petroleum Distributor providing quality fuels and lubricants for all of Kauai. Established in 1984, SPI is locally owned and managed with offices and warehouse located in the Lihue Industrial Park Phase II, where a complete inventory of lubricants is maintained.
2010 Hawaii Diesel Transition
Plan ahead and fill your storage tanks! Diesel fuel will be changing in June. As mandated by the EPA, all Diesel fuel (both on road and dyed off road) will be Ultra Low Sulfur (less than 15ppm) by September 30, 2010. To accommodate this conversion, Off Road Dyed Diesel Fuel will not be available for a period of time starting in June.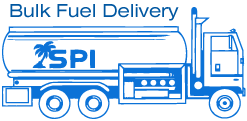 SPI (Senter Petroleum, Inc.) operates a fleet of modern fuel tankers to provide fast and timely delivery of Diesel and Gasoline to Kauai's commercial, farming and industrial users.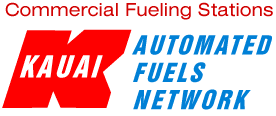 Kauai Automated Fuels is the only commercial fueling network on Kauai and offers 7 day a week 24 hour fueling at convenient locations serving the entire island. "K" card customers have the convenience of anytime fueling at easy to reach locations offering competitive prices for the business community and their Ohana.